DID YOU KNOW?
FLOSS & GLOSS IS REFILLABLE
Need more floss? Easily swap out your floss spool when you run out! It's convenient & eco-conscious.
SHOP FLOSS & GLOSS
DENTIST-CREATED
Meet Dr. Amanda
Lewie was created by Dr. Amanda Lewis, originally from Illinois, now practicing in Dallas, Texas. Dr. Amanda is a cosmetic dentist, making beautiful smiles and happy clients every day.
Her mission is to make dental care an accessible, everyday habit for everyone!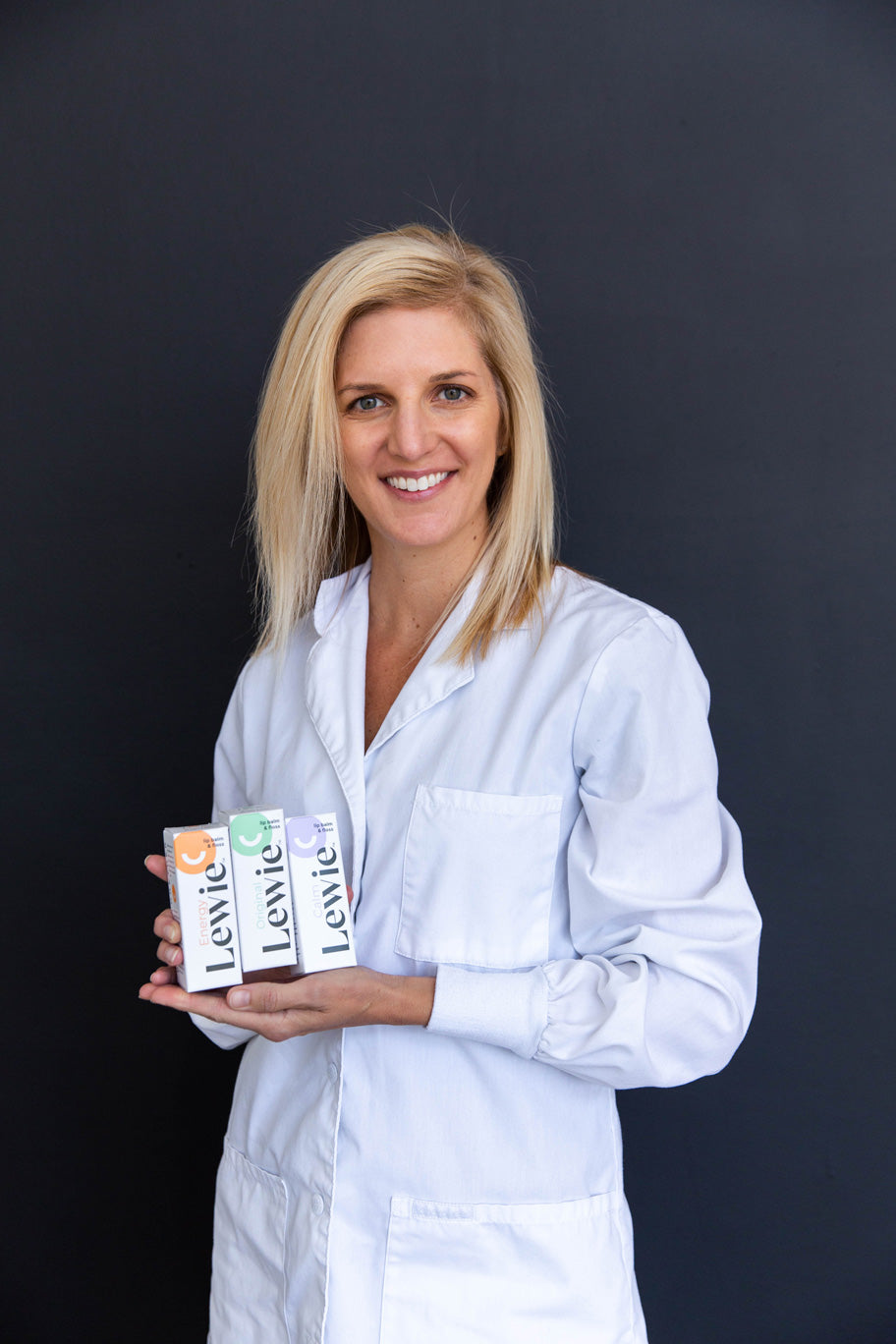 ★★★★★

 I can easily feel the spaces in between my teeth and really clean all down the sides to the gum line. I wouldn't have thought this smaller design could make such a big difference, but it really does! I highly recommend these!!
★★★★★

Such a great product for easy oral care on the go! No more searching my bag for multiple products which is a huge time save. The floss itself is amazing, nice quality lip balm as well. Will def be purchasing refills.
★★★★★

This is genius! Why did no one come up with this before? I always have lip balm with me and often find myself wishing I had some floss. now I have both in one. Great for travel. Great for parties or events. No need to hide my smile anymore because something is stuck between my teeth and I have to wait to get home to get it out. Love this. And the lip balm is pretty good too.
★★★★★

The chapstick is amazing! The floss is amazing and has a great scent and flavor. The overall feel is high quality and simple. I love that it comes with 2 spools of floss.